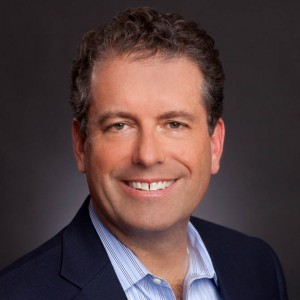 If we haven't met, perhaps I should introduce myself.
I'm Steve Tennant, Managing Director of Tennant Consulting, a management consulting firm located in San Francisco.   We provide business strategy and Customer Experience (CX) consulting services to grow B2B software-as-a-service (SaaS) and technology companies.  Most clients are located in San Francisco and Silicon Valley, with others in other parts of the US.  We work with our clients' teams globally.
My passion is working with leaders to transform my clients' customer experience and bring new solutions to market  — and make the planet a little better.  In 2021, Tennant Consulting celebrates twenty years of joint success with our clients.  I'm proud of the trust, great relationships, and accomplishments we've achieved together.
Since its founding in 2001, Tennant Consulting has always focused on Internet, SaaS, Cloud, and high-tech startups.  We have:
Worked with over 25 software and high-tech companies, including Software-as-a-Service (SaaS), enterprise software, storage, networking, and security solutions.
Led transformational initiatives to improve customer experiences, facilitated cross-functional workshops, created or enhanced customer success operations, built premium service portfolios, and created recurring revenue streams at companies like Microsoft, Cisco Systems, Aruba Networks, and Zendesk.
Driven clients' strategy, marketing, product management, services, support, customer success, and alliance operations, avoiding common pitfalls, and delivering top-line results.
Sold products to, build solutions for, and serviced multiple industries, including banking, insurance, capital markets, retail, government, high tech, manufacturing, and utilities.
Conducted win/loss and competitive intelligence projects.
Developed companies' strategies, positioning and messaging.
Led efforts to take companies and business units in completely new strategic directions.
Lectured at UC Berkeley, Stanford Continuing Studies, Technology Ventures, and Silicon Valley Forum.
I have spent my career understanding how to develop, market, sell, service, and support technology solutions that help my clients address their customers' most pressing business challenges. While I don't yet know your situation, chances are, I've seen something close to it.
How We Are Different
We view your business holistically.  While there are many consultants who are specialists for a particular function — a sales guru, branding expert, demand generation whiz, leadership coach, etc. who know their domain — we look at your whole business.  We start with a clear identification of your target customer and the problem or challenge they have.  We talk to them about their goals and pain points, and how satisfied they are with how they solve their problems today.  We assess how all your functions — sales, marketing, engineering, services, customer success, technical support — align to address the customer's problem.  We can see what changes are needed across functions to deliver business outcomes to customers, and what's required to get all the necessary stakeholders in alignment.
Our strategies are grounded in reality.  When there's not a pandemic, we go to your workplace, or ideally your customers' sites, to get a first-hand understanding of how people are working, their needs, and existing solutions.  With a pandemic, we do as much of this that we can virtually.  We grab a shovel, or put the headset on, or do whatever the people who are "doing the work" are doing.  We see too many companies (and consultants) drawing conclusions and developing strategies without talking to employees and customers.  With us, you get strategies grounded in reality, where the rubber meets the road.
We only take projects with a likely positive ROI for clients.  We set the bar unusually high and turn away more projects than we accept. I have learned A LOT working with other consulting firms, and have my own philosophy about how consultants should operate to create value.  Along the way, I have observed good and bad consulting business models.  We jointly make sure there's a likely return on investment for you before we start.  All these increase the likelihood of client success and reduce risks compared to "consultants between jobs" or those without consulting firm training and experience.
We use a unique collaborative methodology that increases project success rates.  Unlike large consulting firms, several of whom tend to "steamroll" client staff, our collaborative problem-solving methodology increases a team's ownership and alignment for a solution and approach to implement it.  We are the only B2B technology industry consultants in San Francisco and Silicon Valley using this methodology.  After using it, clients have said things like, "We're finally talking about the things we need to talk about around here to move forward" and "Wow, how did you do that — can I learn how to do that?"
We're interested in delivering exceptional value to you.  We don't win by keeping a consulting "bench" busy, or playing a labor rate arbitrage game.  My vision for Tennant Consulting is to be a premier tech industry consulting firm based on the Hollywood model.  In Hollywood, people come together to work on a movie, and when the movie is over, they disband and go on to the next movie.  My goal is to deliver tremendous value to my clients compared to the fees they pay me – which has them coming back for more.  This means we do not have a huge staff to keep busy.  Nor do we have high fixed expenses of support staff and swanky office space.  Projects must deliver value to clients for this model to work.  Having done this since 2001, with multiple years of repeat clients, you can be the judge as to whether it is working.
You benefit from a pretty darn good network.  When your project needs more assistance than I can provide, I collaborate with a network of experts, across a variety of disciplines. That means my clients get the expertise they need, without hiring full-time employees.  Sometimes, folks in my network bring me in to solve client problems, sometimes I bring them in. To help my clients even more, I founded the 5,800+ member PeopleSoft Alumni Network, a corporate alumni association of former PeopleSoft employees, who now work at a variety of software and tech companies across the San Francisco Bay Area and around the world. My software and technology industry clients benefit from the alumni network for quick advice, additional consultants, and to augment recruiting efforts when they need more help.
Continue the tour by learning about the clients we serve.